I entered ArtPrize 2010 with another artist, Christopher Hoyt.  Our Artprize minisite!
Collectively Skated from Carissa Carter on Vimeo.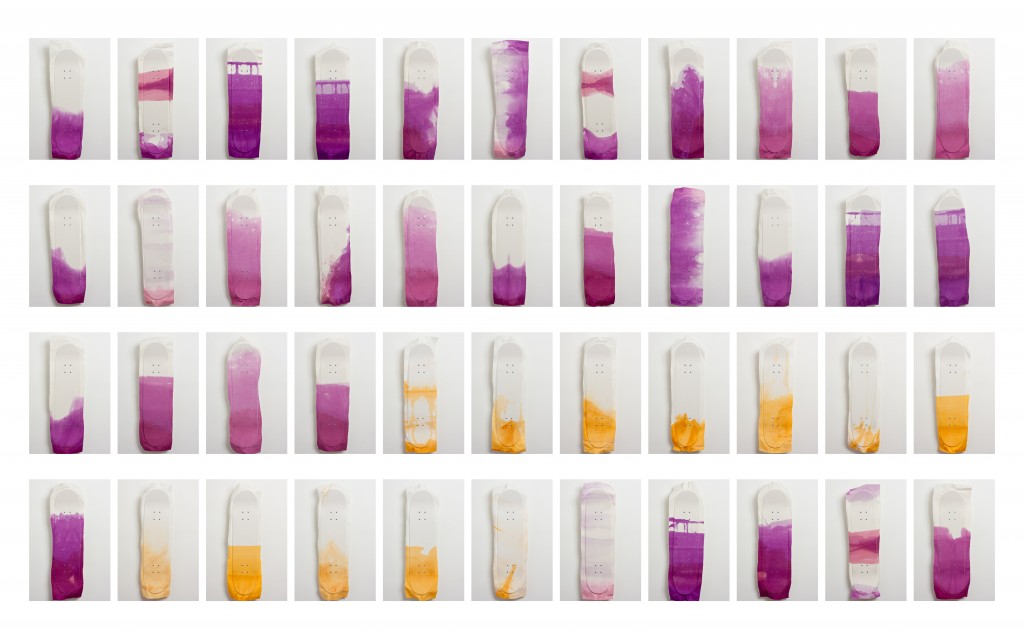 Our brief:
How do you understand the texture of a city?  Its people? Its geography?
We use skateboards, a device that, when ridden, translates every aspect of the texture of surface below to the rider, as a base medium to express the texture of the people in Grand Rapids, Michigan.
Each of the 44 boards represents one square mile of Grand Rapids.  Dyed canvas is stretched and sewn over the boards in either a purple or gold pattern.  The ratio of purple to gold boards represents the ratio of people in Grand Rapids that live above and below the poverty line, respectively.
Hand-dyed canvas is stretched over each board and then hand sewn.  Every board is unique.